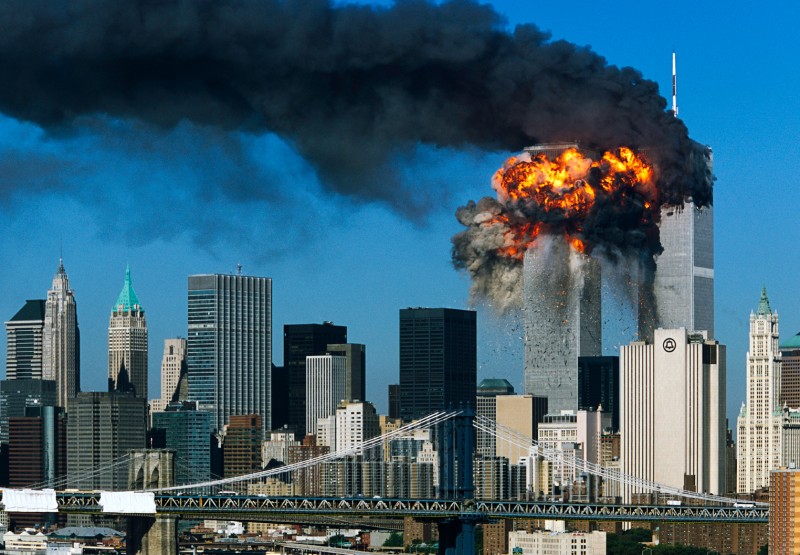 Normally a statement in the realm of "worst in history" might be steeped in some hyperbole. In this case, I'm hard pressed to think of a moment where things have been worse in the heartland of hockey than December 3rd 2014. From the franchises inception, it had essentially 4 phases: the Gretzky Phase (fantastic and dynastic), the Messier Phase (3 years, 1 cup), the long mediocrity (most of the 90s and early 00's), and the current phase: from heaven to hell (the cup run till today). The first two phases kind of speak for themselves: both headlined by at least one cup and a hall of famer (or 5). The troubled times in the 90's and 00's still gave the Oilers fans several playoff series and at least a couple of wonderful upsets.
Which leaves falling off the mountain top post cup run '06. Since that glimpse of Oilers heaven, the Oilers have been the worst team in the league by virtually every measure. Number of playoff games since: 0. Points percentage since: 30th. Cap dollars per win since: 30th. Fanbase angst since: 1st. For a fanbase that truly does love our ice puck hitting team, it's been the ultimate exercise in sadism. We've been the abused girlfriend who keeps coming back for more because we hope the other side will change, somehow, even though we've never seen anything to the contrary except for empty promises.
Ultimately, with all of that losing, all of those atrocious, abnormal, and abysmal seasons, this has probably been the most savage, the most hurtful, the most heart-breaking. The season began with expectations of improvement, and instead it's been categorically a clusterfuck of Patrick O'Sullivan proportions. At the barrel end of a 11 game losing streak (with some Bettman banish-the-tie blessings tossed in there), it might be possible to say that today is the worst day in Oilers history.
Sitting on a beach in Cancun, sipping a Mai Tai in +28, I managed to shut out all media, twitter, blogosphere, and all Oilers related thoughts. I was hoping that a strong 4-game stretch would give me some hope when I returned a week later. Unfortunately, 0-2-2 was beamed into to my eyeballs over a 290 minute turbo-PVR session, including a soul crushing effort against the lowly & struggling Arizona Coyotes. Reider - a former 4th round Oilers pick traded for Kale "Probably Never Play" Kessey - scored two nice shorties, and was truly a cosmic fuck you from the Tambellini GM grave.
Sportclubstats.com has our playoff chances at a depth-defying 0.07%
and to get a 50/50 shot at the playoffs, the Oilers would need to go 34-14-8. I don't care if you swap the entire roster and coach for the Blackhawks organization, that just doesn't look even remotely in the realm of possibility. Like I've said before goes double now: make peace with the fact that the Oilers will absolutely not even get close to a sniff at the post-season. It also happens that the first draft with a possible 1-2 punch of generational talents is available in the draft, and if you want a quick fix to your woes, one of Connor McDavid or Jack Eichel is assuredly it.
Some thoughts on the game after the hop.
1) The Oilers played a strong road game
. Those tip-in goals are often extremely hard to defend, and doubly so when it's Andrew Ference versus Dustin "Buffalo" Byfuglien. The
Corsi chart
shows a slight edge to the Jets, but overall the Oilers certainly played well enough to win.
2) Oscar Klefbom played a sturdy game
. He had over 24 minutes of ice behind only Andrew Ference??? and was basically even in shot attempts even while getting a 23% offensive zone start. He hasn't even played half of an NHL season in his career and I think if he progresses a little bit every game, he could be a solid defensive top 4 guy. Personally, his offensive game doesn't seem like it will translate much at the NHL level, but that's not really what the Oilers need right now.
3) Scrivens was solid in net
. Close range tip goals are virtually impossible for goalies to save - we've seen a million and one in our lives, and the ones the goalies save are by pure luck usually. He definitely did everything he needed to help the Oilers win short of absolutely playing out of his mind. Early results seem to favour Scrivens even if they are both hovering around *gulp* an .890 save percentage. If they finish the year with percentages any where near that, we might receive one of the worst goalie seasons in the last decade.
4) Nail Yakupov needs to shoot more
.
He had 0 shots on net in 15+ minutes
, and it's hard to imagine him getting more than 20 in a season if he doesn't cash those AAA scoring opportunities consistently. On the plus side: his shots per game has gone from
1.69 to 1.94 to 2.12
this season. His career shooting percentage is 12, and he's currently shooting at a 5.5% clip. Assuming he's a true 12% shooter, that would figure to be about 6-7 goals so far this year which would look a lot more respectable.
5) Andrew Ference is a poor puck moving defenceman who should not be playing 26+ minutes, ever
. The bold above is probably pretty self-evident, but if Nikitin is down, call Marincin up, don't simply promote Ference. He has very little ability to do anything with the puck except the simple play. Elite teams usually have one guy on every pairing who has a true ability to move the puck out of their own zone without simply dumping it back to the enemy. The Oilers can't afford to have Ference logging big minutes.
6) The team is better than second last in the league, even if the points don't indicate it
. They've played solid road games and gotten a point here and there against tough opponents.
Their Corsi Close 5v5 is 50%
, and even for all those saying the "CORSI" is horse-shit, the numbers keep rolling along: the top 5 possession teams are the Wild, the Hawks, the Lightning, the Sharks, and the Islanders in that order, which are 14th, 10th, 1st, 17th, and 4th in the league standings right now. The bottom five in Corsi are the Sabres, the Avs, the BJs, the Flames, and the Sens, in that order. League wide they are 27th, 23rd, 30th, 9th, and 20th respectively. The one abberation in it all is the Flames, which are due for a huge late season implosion, just like the Wild, Avs, and Leafs before them.
Conclusion
So now with the playoffs COMPLETELY out of the question, what is a fan to do? Do we cheer for McDavid (barf), or do we hope the percentages even out and the Oilers finish with the previously expected 80 points? Regardless of your preference, let's hope that this is the lowest possible point in oilers history for a long, long, long time. Y'know assuming they actually win another game somewhere :)